Summer Guide '19: Flick Picks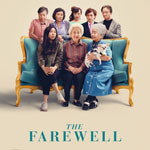 'Tis the season for sequels, superheroes and seriously sweet music-centric dramadies. Here's the best of what's coming to the big screen this summer.
June 21
Toy Story 4
Just when you think the story is over, they come out with another one. This time, Buzz, Woody and friends go on a new adventure to rescue a new toy name Forky.
Child's Play
Remember Chucky, the serial killer-possessed doll who haunted your childhood dreams? Yeah, he's back and creepier than ever in this remake starring Aubrey Plaza.
June 28
Yesterday
When everyone forgets The Beatles except you, what do you do? You steal their songs as your own obviously.
July 2
Spider-Man: Far From Home
With stars like Tom Holland, Zendaya and Jake Gyllenhaal, plus the general magic of Spider-Man, this film doesn't need much else to sell tickets.
July 12
Stuber
Throw an awkward Uber driver with a five-star rating and a cop on the trail of a killer together and what do you get? A wild ride, complete with guns and explosions.
Crawl
As if hurricanes weren't scary enough, this movie throws a killer alligator into the mix. And, of course, it's set in Florida.
21 Bridges
Chadwick Boseman is back and playing a totally different kind of superhero—a cop. He has to lock down NYC in an attempt to catch a pair of murderers.
The Farewell
Awkwafina is finally getting a serious role, and we are seriously excited for it. This Sundance hit follows her character as she struggles to understand why her family in China chooses not to tell their grandmother she is dying.
July 19
The Lion King
The early reviews are looking pretty good for Jon Favreau's live-action remake, thank goodness. Because we'd cry if Beyoncé was part of something that wasn't flawless.
David Crosby: Remember My Name
A rock-nostalgia documentary about David Crosby and his challenging journey.
July 26
Once Upon a Time in Hollywood
Once upon a time in a Quentin Tarantino movie, he cast Brad Pitt, Leonardo DiCaprio and Al Pacino, and the Oscar buzz began before the first frame was even shot…
July 31
Jay Myself
A documentary featuring the renowned artist and photographer Jay Maisel, showing his journey through the eyes of his protégé Stephen Wilkes.
Aug. 2
Fast & Furious Presents: Hobbs & Shaw
Luke Hobbs and Deckard Shaw find themselves going from enemies to teammates in this spinoff from "The Fast & Furious" franchise. Although most of the cast members of original movies are not going to be there, we still get the cool cars, fight scenes and the Rock doing what he does best—going after bad guys.
The New Mutants
Yes, this is an X-Men-adjacent film. But just be warned, it's much darker and scarier than your typical Marvel fare.
Aug. 9
Midsommar
Who's ready for another super scary movie from "Hereditary" director Ari Aster? This one is about a young woman who goes on vacation to a Swedish village that's a little too perfect.
Dora and the Lost City of Gold
Dora is officially a teenager and is facing the most terrifying adventure ever—high school. She also has to juggle her explorer stuff, like uncovering the mystery behind a lost city of gold.
Brian Banks
What happens when a broken system fails an innocent man? This movie tells that story through the true life of Brian Banks, who, with the help of the California Innocence Project, was finally freed of wrongful rape charges and able to live his dream as a professional football player.
The Kitchen
Melissa McCarthy, Tiffany Haddish and Elisabeth Moss star in this film about a trio of mob wives who take up the family business when their husbands are arrested.
Aug. 14
Blinded by the Light
It's 1987 and a Pakistani teenager does exactly what American teenagers are doing—becomes obsessed with Bruce Springsteen. But his friends and family just don't get it.
Aug. 16
Good Boys
We almost feel bad about how funny this movie looks. Almost. It's about three pre-teen boys who get into all kinds of adult adventures—like drugs, porn and running from the cops. We're just hoping all the best scenes aren't in the trailer.
The Angry Birds Movie 2
The piggies and birds are back as frenemies to face a new foe threatening to conquer their islands. They may be working together, but it wouldn't be "Angry Birds" without a little friendly competition.
Where'd You Go, Bernadette
Remember when this book was a must-read a few years ago? Apparently, Richard Linklater was a fan, because he's directing this adaptation with Cate Blanchett as the vanishing mom Bernadette.
Aug. 23
My Spy
Dave Bautisa plays JJ—a spy who, long story short, gets blackmailed by a 9-year-old girl.
by admin | Jun 19, 2019 | A&E, Cover Story, Issue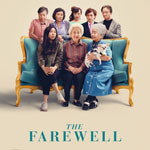 Author: admin
Post Date: 2019-06-19 16:00:05
Found in: A&E
Found in: Cover Story
Found in: Issue
Tags: Awkwafin, Jake Gyllenhaal, Spider-Man, Tom Holland, Zendaya,