Let's Dance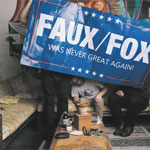 By Jennifer Leigh
Ruth Williams has been dancing ever since she was a little girl.
But growing up as a plus-size woman, she found there wasn't a place for her in the competitive dance world. As a student at Alabama State University, she tried out for the Stingettes—the dance team accompanying the Marching Hornet Band—but she wasn't "the regular size."
"It was a devastating life change," she said.
Fast forward years later and Williams is now the coach and assistant director of the Honey Beez, an all plus-size group of dancers who are working to change the way we see dance and size.
"When they perform, the crowd goes crazy," said Williams. "They're just going bananas. It makes me feel wonderful. We're breaking the mainstream."
The Honey Beez first originated in 2004 when Marching Hornet Band Director Dr. James Oliver decided he wanted to start an alternative to the Stingettes and create a team for plus-size dancers. Williams came in around 2014 to "bring something fresh and new," she said. Before the Honey Beez, she danced in theatre productions and even started her own dance company.
In recent years, the Honey Beez have become known not just in the HBCU (Historically Black Colleges and Universities) circuit but on the national stage with performances on "America's Got Talent," Steve Harvey's talk show and one special night at legendary Apollo Theater where they received three standing ovations, Williams said. And in March of this year, the Honey Beez's body-positive message was made into a mini-documentary for Nike's "Dream Crazier" campaign.
"What the Honey Beez are trying to communicate is self-confidence, self-love. Wear what you want to wear; be who you want to be. Go for it," said one of the Honey Beez in the video.
They'll be performing at this month's Gallery Night for the Dancing in the Streets event.
Williams said she's noticed that society's image of women has gotten better in the past decade—even though there is room for improvement. She credits musicians such as Janet Jackson, Beyoncé, Missy Elliot, Lizzo and Meghan Trainor for not only being comfortable in their own skin but for hiring plus-size dancers.
There are too many snap judgments made about plus-size women, one of which is that they're out of shape or unhealthy. As a coach, Williams said she trains the Honey Beez as she would any dancer.
"We have warm-ups and exercises … I'm constantly drilling them," she said. "They're running laps. A lot of people don't see all that they do. People think they're unhealthy, and that's far from the truth."
When it comes to auditions, attitude is everything. While previous dance training is not a requirement to audition for the Honey Beez, you still have to be willing to work hard. Williams said she looks for potential—and for any aspiring dancers out there, tryouts are Aug. 1. The problem is plus-size girls aren't always given the chance to shine.
That's where the Honey Beez comes in.
"When I came in (to coach), I worked to represent more sizes," she said, noting that she looked for dancers who were larger than a size 10 or 12. "When you look at plus-size, you forget the ones who are discriminated against. They feel like they don't have a place in the dance world."
Not everyone appreciates the concept of an all plus-size dance team. Williams recalled a colleague of hers who thought the Honey Beez were a "gimmick"—until she saw them perform.
"She pulled me aside and said, 'You did your thing. I applaud you.'"
Williams said she often thinks back to her early self and how the Honey Beez could have helped her gain confidence. She also thinks about the young girls who are watching the dance team at football games or on TV.
"When my niece was 6, she said to me, 'You're always on a diet.' It hit me. I was always trying to please everybody else," she explained. "I just want to uplift people. No matter your gender, your sexuality, your shape … you can do whatever you want. When you see how much confidence the Honey Beez has, it changes people."
It changes some of the dancers, as well. Williams fondly remembers when her dance captain, Asia Banks, first joined the Honey Beez.
"She was a little stiff," Williams said. "She was kind of tomboyish … from where she started to where she is now is completely different. Everybody just falls in love with her when she walks out onto the field."
Being a dance team also means dressing the part, and when it comes to the Honey Beez costumes, Williams doesn't miss a beat. No one is hiding beneath baggy t-shirts. Instead, the team flaunts their figures in red sequins and gold lamé as well as classic black leotards.
"Every summer, I look for what I can do next," Williams said. "I love fashion. I know I'd want to look good, and the girls want to look glamorous and cute, too."
The Honey Beez has created a buzz (pun intended) in the dance world. But Williams still has aspirations for the group.
"I want to dance with Beyoncé," Williams said.
Last year, Beyoncé performed her Coachella set paying homage to HBCUs with her own marching band and dancers. Williams said the Honey Beez would've been a perfect fit.
"That is my dream, to perform with Beyoncé or Janet Jackson," Williams said. "I love them both. Together, they're Jayonce."
HONEY BEEZ AT GALLERY NIGHT
WHEN: Hip hop class with Ruth Williams at 6 p.m.; performances at 7, 8 and 9 p.m. Friday, June 21
WHERE: Intersection of Palafox and Romana streets
COST: Free
DETAILS: gallerynightpensacola.org
by admin | Jun 19, 2019 | A&E, Issue