Winners & Losers 11/8/18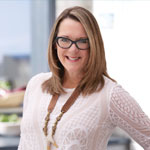 Winners
Cheryl Kees Clendenon
The president and founder of In Detail Interiors has been selected for the second annual Top 50 Innovators list by Kitchen + Bath Design News. The 20-year veteran designer and trendsetter has been racking up the awards. This year, In Detail Interiors was selected by the home furnishings industry as a finalist for the prestigious Dallas Market Arts Award for her showroom and her team's innovative marketing efforts. Fixr named Clendenon a Top Influencer in 2017.
Lauren Anzaldo
The National Association of Social Workers recently named the acting director of the Naval Air Station Whiting Field Fleet and Family Support Center its 2018 Social Worker of the Year for the state of Florida. The criteria for the Social Worker of the Year award requires that the recipient make a demonstrable difference in advocacy for clients, social policy, social work practice, program development, administration and research and demonstrates outstanding leadership. Anzaldo exceeded the criteria with her dedication to the Fleet and Family Support Center. She is a founding member for the Open Books Bookstore and Prison Books Project.
Tris Weeks
The 17-year-old singer/songwriter raised nearly $36,000 for Imagine Dragon's pediatric cancer foundation, the Tyler Robinson Foundation. Weeks has spent the entirety of her high school years doing benefit concerts, school and restaurant fundraisers and playing at Palafox Market to raise funds for the charity. For her efforts, Weeks was named the 2017 Tyler Robinson Foundation Ambassador and was honored at a star-studded event in Las Vegas.
Losers
Pensacola Ferry Service
The long-awaited ferry service funded by the National Park Service lost more than $300,000 during its first summer of operation according to its operator, Gulf Coast Marine Services Inc., which has opted out of running the service any longer. The two 150-passenger ferries cost $2.6 million each. The county has built a landing on Quietwater Beach, while the city of Pensacola is still building its ferry terminal building at Commendencia Slip. The National Park Service is searching for another operator.
Bloodstained Men
Another weird protest group made a stop in Pensacola last week—Bloodstained Men and their Friends. The protesters donned cowboy hats and all-white outfits with blood-like red stains on the groin area and held up signs that read "Intact Genitals are a Human Right" and "Foreskin is not a birth defect" in front of Sacred Heart Hospital. The Pensacola stop was part of a 22-city tour, which included a protest at an American Academy of Pediatrics conference in Orlando. The AAP states circumcision lowers chances of contracting STDs and HIV, penile cancer and urinary tract infections.
Trump Rally Theatrics
It is funny watching Republicans scamper to drum up media—both legitimate news and social varieties—moments for President Trump's mini-rally in Pensacola. Right-wingers were trying to talk immigrants into letting the president swear them in as citizens on stage. Desperate calls were made to boxing legend Roy Jones, Jr. to see if he would appear with Evander Holyfield alongside the president. Alas, Jones was unavailable.
by admin | Nov 7, 2018 | Issue, Opinions